The new Super Glucosamine
― Product name ―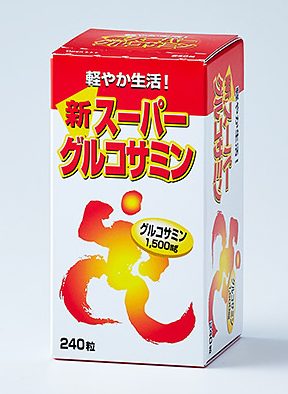 Volume

240 tablets / 480 tablets

JANcode

240 pills:4956648501262
480 pills:4956648501279
Learn more about The new Super Glucosamine
― More ―
Mainly consisting of "Glucosamine" purified from shrimp and crab, "Shark cartilage extract" containing chondroitin, which is famous for mucopolysaccharide, and "Devil's claw" and "Ginger", which are attracting a good deal of attention. Since the release of "Super Glucosamine", many people have loved it, saying that they feel light.

"New Super Glucosamine" is a product that has been further enhanced by adding "collagen", "scallop powder (shellfish calcium)" and "various vitamins".
We would like to continue offering a product that is useful for a healthy way of life.
■Ingredient quantities per 12 tablets
・Glucosamine (derived from shrimp and crab) 1,500 mg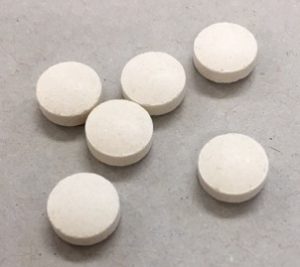 ・Chondroitin-containing shark cartilage extract 1,200 mg
・Devil's Claw Extract 90 mg
・Collagen 50 mg
・Ginger powder 50 mg
In addition, vitamins C, D. E, B1, B6, B12 ,1、V.B6、V.B12and folic acid
(The color on the screen may differ
slightly from the actual product color)