Elastin Plus SC
― Product name ―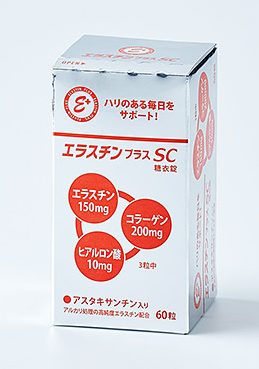 Volume

60/120 tablets

JANcode

60 pills:4956648819053
120 pills:4956648820509
Learn more about Elastin Plus SC
― More ―
■What is Elastin?

It is a fibrous protein that is indispensable for life support. It has the major characteristic of expanding and contracting like rubber, and is abundant in arterial walls, ligaments and tendons, lungs, blood vessels, skin, and the uterus. Like the well-known "collagen", it plays a role in forming various tissues in the body of all living things.

■What are "desmosine" and "isodesmosine" ?

Desmosine and isodesmosine are special amino acids found only in elastin. They are called "cross-linked amino acids" which respectively consist of desmosine and isodesmosine that connect elastin molecules, acting as a bridge.

Desmosine and isodesmosine are important in assessing the purity of elastin.
The elastin raw material used in Elastin Plus SC is of high-purity elastin with 2.0 (out of 1,000 residues) of "desmosine + isodesmosine" using the alkaline decomposition treatment of the patented manufacturing method.

High-purity pig-derived elastin 150 mg, collagen 200 mg, hyaluronic acid 10 mg, astaxanthin, vitamins, and minerals are mixed in 3 pills.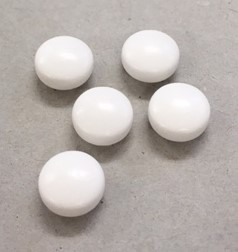 ~Main ingredients~
Collagen, elastin, edible yeast (containing zinc, copper, selenium), unburned calcium,V.C、hyaluronic acid, astaxanthin,V.B2、V.B1、V.B6、V.B12
《approx. 2-3 tablets a day》
(The color on the screen may differ slightly
from the actual product color.))