Elastin Plus & Nattokinase
― Product name ―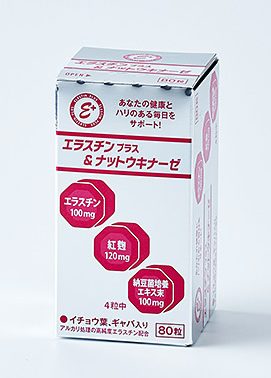 Volume

80 tablets

JANcode

4956648500104
Learn more about Elastin Plus & Nattokinase
― More ―
For those who are concerned about lifestyle.
In addition to 100 mg of high-purity pig-derived elastin, which is a patented ingredient, 100 mg of natto bacterium culture extract containing nattokinase contained in a sticky component of natto, 120 mg of monascus, which has been prized in China for 1,500 years, ginkgo biloba extract containing 20 types of flavonoid, GABA and Vitamins are included.
Support your health and firmness every day!
What is elastin?  Please refer to the product guide of Elastin Plus SC.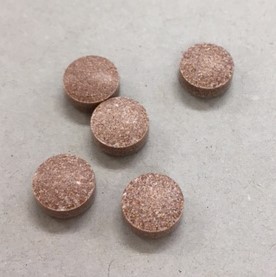 ~Main ingredients~
Monascus, bacillus natto culture extract powder, elastin, ginkgo biloba extract, vitamin E containing vegetable oil, GABA, coenzyme Q10, VC, VB1, VB 6, inositol,, VB2、calcium pantothenate, nicotinamide, β-carotene, and folic acid
《approx. 4 tablets a day》
(The color on the screen may differ slightly
from the actual product color.)